Other writers & links
Other writers
Caty Kyne couldn't ask for her own work to be published without also wanting us to publish other writers' work too.
A website was the best way not only of getting all Caty's work into an open access form, but also that of others who she knew whose writing she was known to support.
Over time this part of the website will expand and we hope 'hatch' links to other writer's webpages with their writing too.
Jeltje Fanoy and Yoland Wadsworth
Editors and recipients of the Cate Kyne estate publishing bequest
On behalf of the Caty Kyne Publishing Project Organising Group
:
Lella Cariddi, Linette Hawkins, Neri Melville Smith, Vicki Ponsford, Razia Ross, Jill Sanguinetti, S'hi D'amour, Ellie Whitaker, Jenny Hillier & Maureen Ryan
For the Publishing Sub Committee of the auspicing publisher: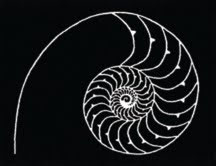 Action Research Press A wholly owned imprint of the
Action Research Issues Association Inc. No. A0016248Z|ABN: 81942946105
www.actionresearch.net.au| This e-mail address is being protected from spambots. You need JavaScript enabled to view it.
Registered address: 2 Minona Street, Hawthorn, Victoria 3122 Australia
Links to other like-minded writers
Merrill Findlay - Writer
"Kate Kelly" song cycle
Lella Carriddi
Linette Hawkins
Sandra Shotlander
Yoland Wadsworth
Judy Horocek
Ruth and Maurie Crowe Collection
Institute for Community Development