Awards and Memorials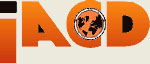 The First Caty Kyne Memorial Scholarship Awarded
Submitted by debi-fry on Wed, 08/04/2010 - 20:11
Caty Kyne was the Victoria, Australia IACD local group convenor who tragically passed away in 2009.  With a generous bequest from her estate, the IACD local group in Victoria has set up the Caty Kyne Memorial Scholarship Award.  Amungwa Fonteh, an IACD member since 2005, received the first Caty Kyne Memorial Scholarship Award.
The Caty Kyne Memorial Scholarship Award was set up to support IACD members and community development practitioners and activists from the Global South to attend IACD events and conferences.
Criteria / principles for decision making about allocation:
The operative concept is reciprocity, the scholarship promoting exchange for people who are activists in their own community who otherwise may not be able to directly benefit from the seminar, conference, or study experience. It will allow activists / practitioners from other countries / societies to come to Australia and/or IACD event and learn with us.
We recommend particular attention to people engaged in areas relating to institution building with local NGOs about which Caty was passionate, such as :
- Community arts
- Re-location / transition towns
- Cross cultural
- Indigenous
- Women
- People with disability/ies
The scholarship would carry an obligation to contribute to CD conversation in both countries (if participating in overseas event) leading to ongoing involvement in the CD deepening process upon return to their local situation.
The First Caty Kyne Memorial Scholarship Award:
Amungwa Fonteh, an IACD member from Cameroon was the first recipient of the Caty Kyne Memorial Scholarship Award which enabled him to attend the IACD 2010 conference in New Orleans on the theme of "The Role of Community in Economic and Natural Disaster Recovery".
Mr. Fonteh has been involved for over 25 years in trying to strengthen the community development field in Cameroon. Both in training new generations as a lecturer in the Department of Sociology and Anthropology, Faculty of Social and Management Sciences, University of Buea but also through grassroots community activism. Amungwa took part in the local organisation of the IACD Conference in Yaounde in 2005 and presented a paper on 'the Role of Rural Community Development in Building Civil Society Structures in Cameroon' from the perspective of an activist. Concurrently with his work at the University of Buea, he has served as the Community Development Expert (Chief Technical Adviser) in the Grassfield Participatory and Decentralized Rural Development Project.
I am extremely honoured to receive this award.  I guarantee you with all my being that I will use this honour and experience to further community development in Cameroon.
-Amungwa Fonteh, 2010
Communiqué from New Orleans re the first Caty's IACD scholarship awarded
>>> Ingrid Burkett < This e-mail address is being protected from spambots. You need JavaScript enabled to view it. > 30/07/2010 09:34 >>>

Dear Linette,

Greetings from New Orleans!  Just wanted to let you know that we launched the Cate Kyne Scholarship yesterday - and Daryll presented the first scholarship to Amongweh Fonteh from Cameroon.  Daryll spoke about Cate and it was very lovely and quite moving - he really painted a wonderful picture of Cate.  Then Amongweh spoke and had everyone transfixed...he was very honoured to be the first recipient of the scholarship.  Debi took some photos so I'll make sure that we send those to the IACD Victoria group...just wanted you to know how it all went as I'm not going to be back for another month.  Many people commented about what a good presentation it was and how wonderful it was for Cate to leave this money for this purpose.

Hope all is well with you.
Sending many good wishes and will be in touch when I get back home.
ingrid.

Dr. Ingrid Burkett
This e-mail address is being protected from spambots. You need JavaScript enabled to view it.

Oceania Representative IACD
This e-mail address is being protected from spambots. You need JavaScript enabled to view it.
>>>On 30 July 2010 18:52, Linette Hawkins < This e-mail address is being protected from spambots. You need JavaScript enabled to view it. > wrote:
Dear Ingrid

Thank you so much for this feedback.  I am cc-ing your message to our Victorian  IACD Network so that those who knew Caty will be delighted, like me, in reading about the launch and presentation of the first Cate Kyne Scholarship.

We will look forward to the photographs.

Safe journeying

sincerely
Linette