Death and funeral celebration
Executor's notice re: funeral May 5th 2009
Caty Kyne ( deceased 28/4/09 has requested  her friends to assist with -
Painting /drawing /writing decoration of her  coffin at her house:
Address: 39 Howitt St.Fairfield/Northcote
Tuesday 5th May        5.30 -------- 8.30 pm
Wednesday 6th May   3--------- 6 pm sharp.
( RING Jenny for special requests ,for a time  after 7.30 pm on  Wednesday )
FORMAL FUNERAL NOTICE  WEDNESDAY IN THE AGE:
Service Friday 8th May at the Amphitheatre Fairfield park ( to the right of the Boathouse)
Time 1.30 pm -- 2 .30 pm
Bring cushion/rug /umbrella. Open sessions for poems ,short contributions from feminist /celtic/etc. writings or own
( If you wish to escort Cate's coffin in  or out please arrive earlier )
We invite someone to read one of Cate's poems -
Open to follow on to the Boat house  for refreshments at own wishes/costs.
A scattering of the ashes  &  Wake -will be on the Satuday 20th June same time at Fairfield Park- informal
We invite someone to make a Cate cake/ Bring balloons for a serendipity send off
Please send around your networks
Any questions please contact Jenny Hillier ( 041 9563648) Friend & Joint Executor /Trustee with Maureen Ryan
Poem by Allie Dawe for ashes scattering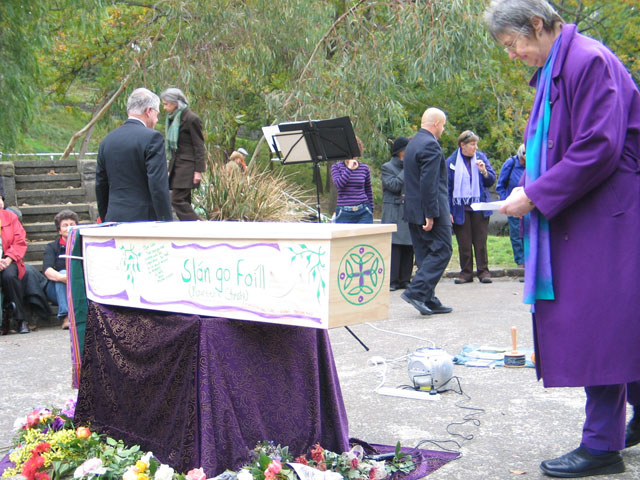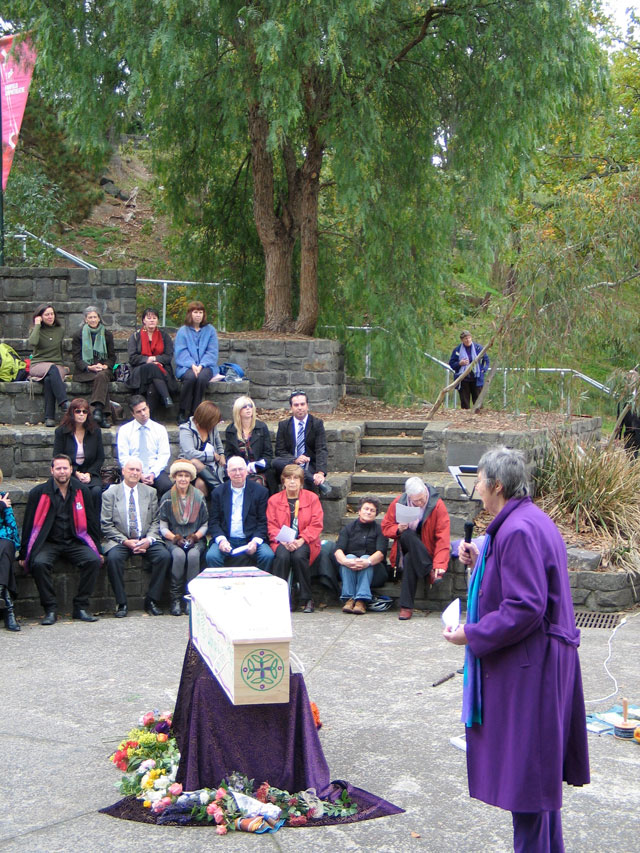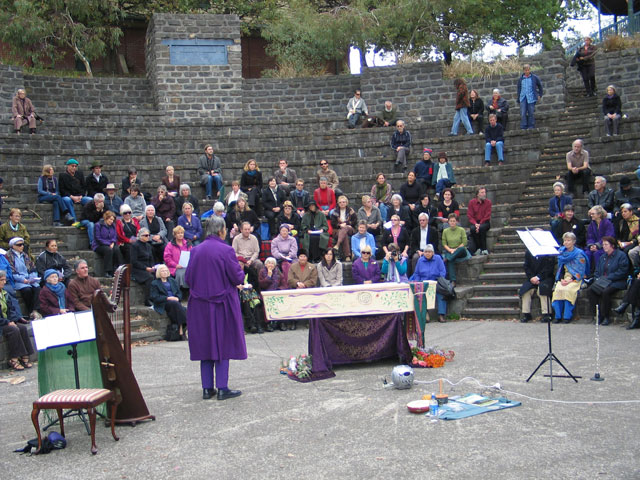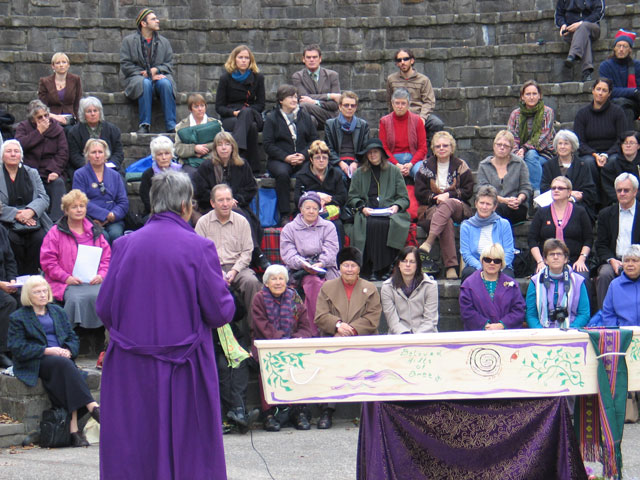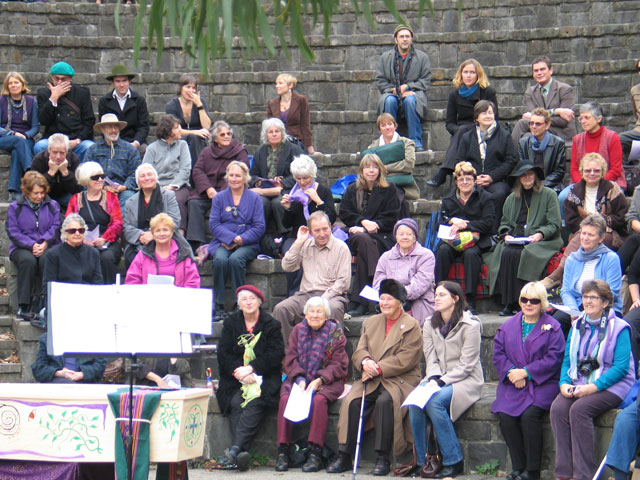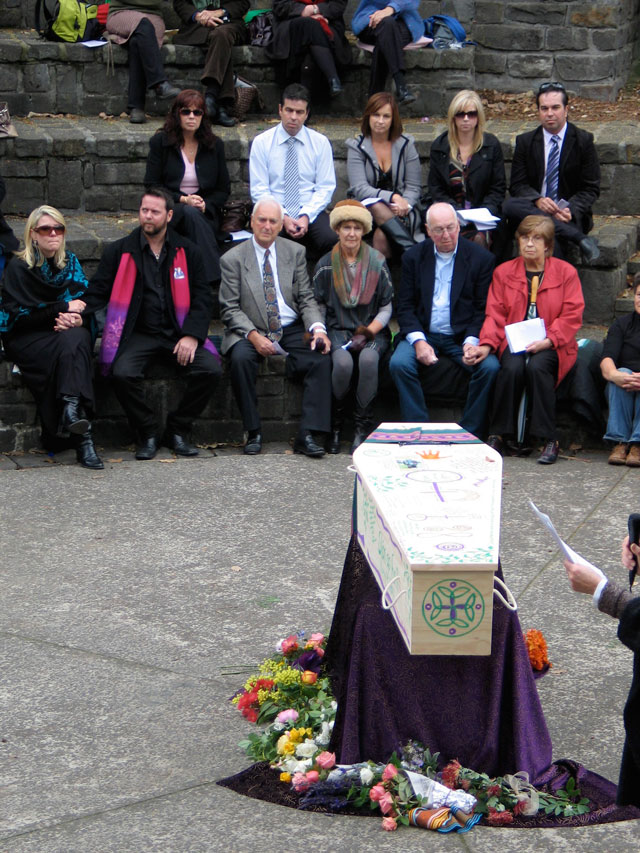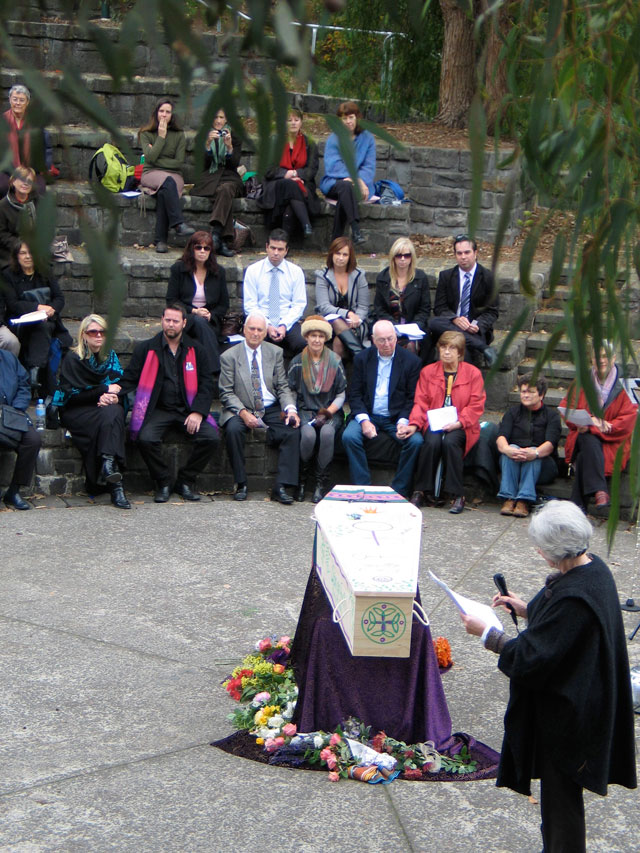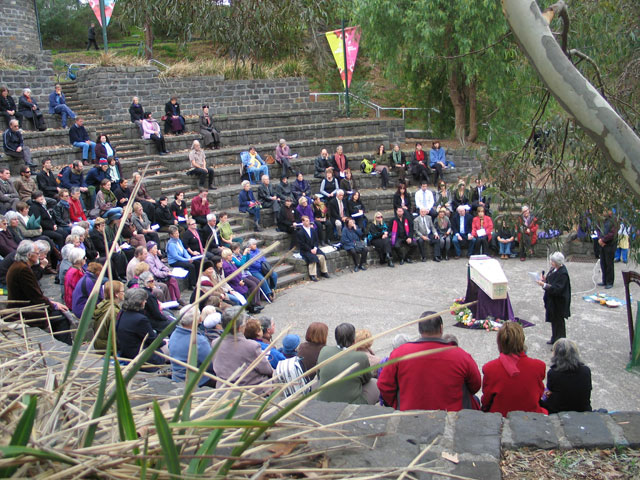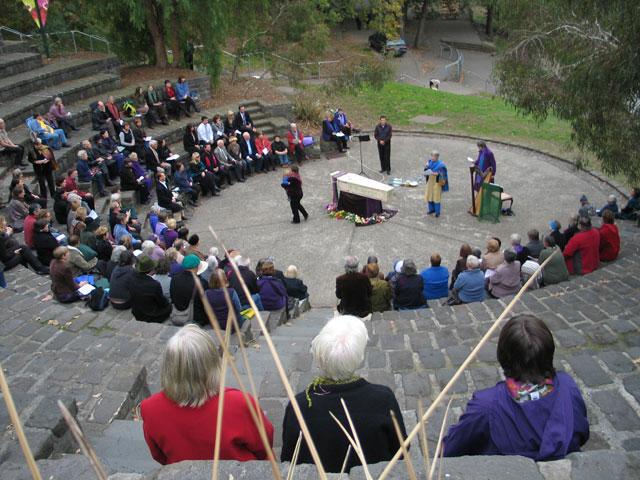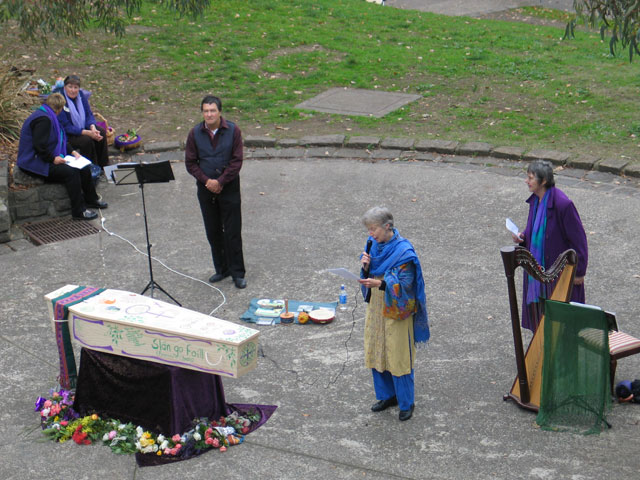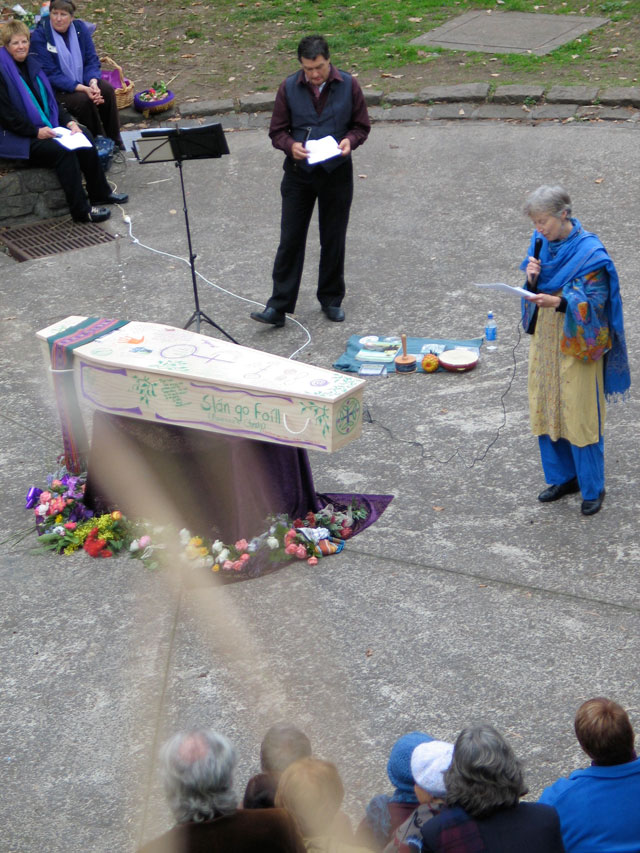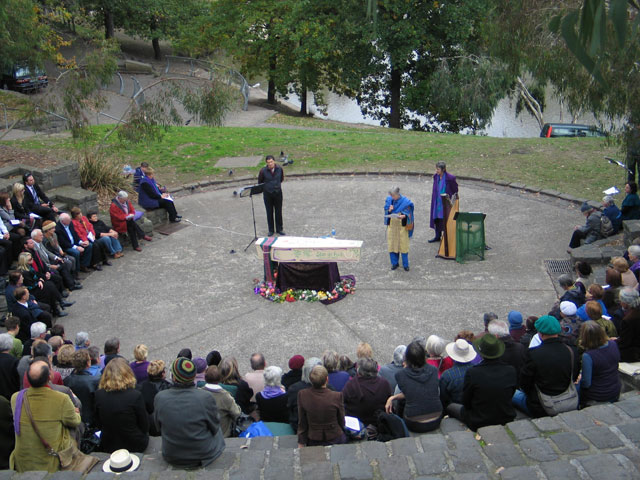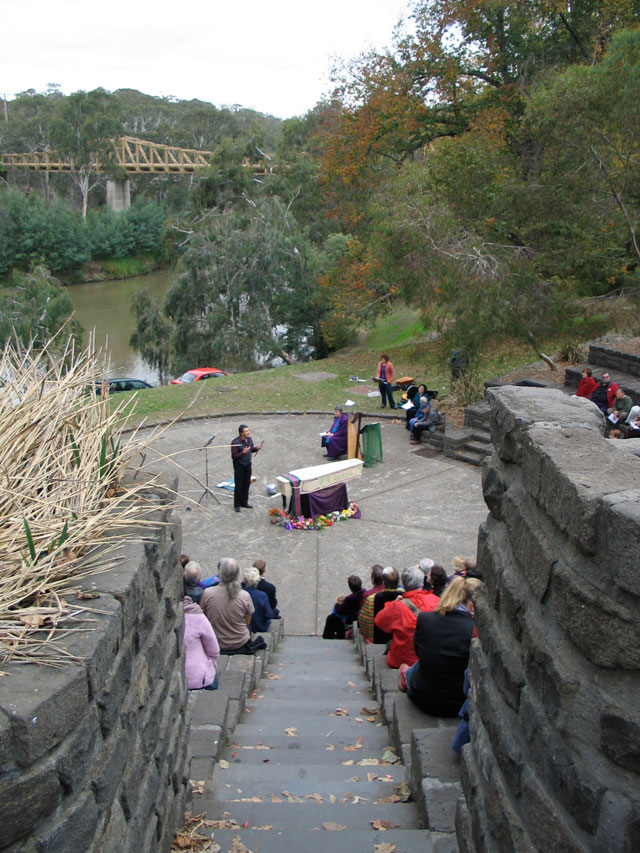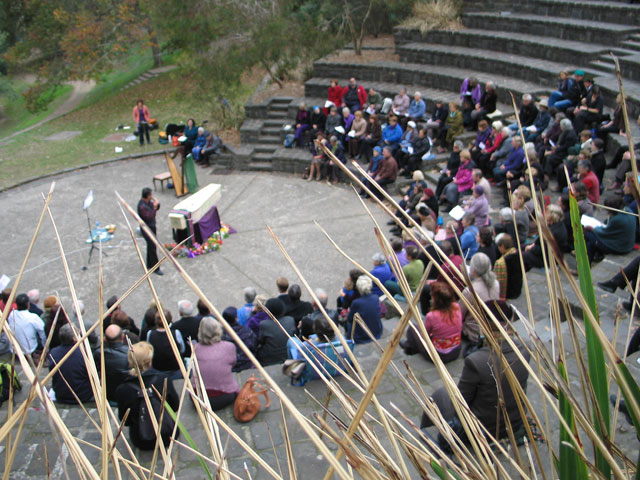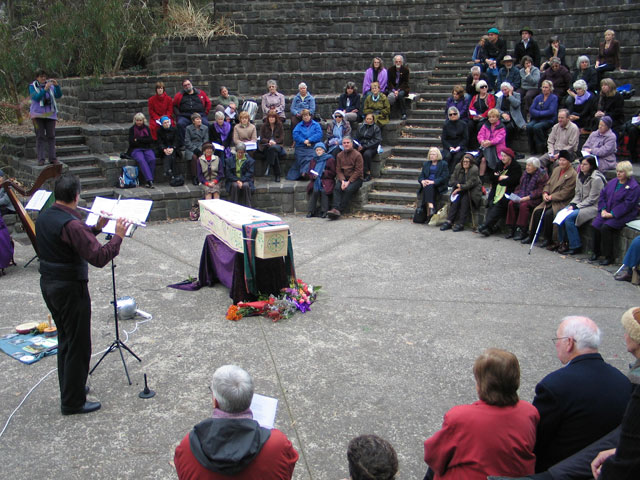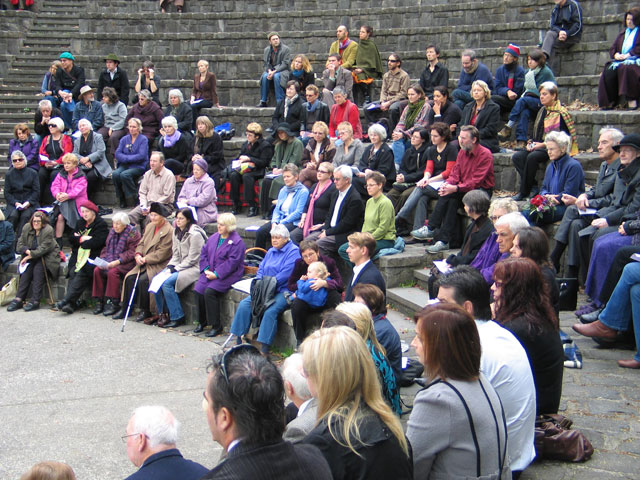 Song and Reading for funeral – at Cate's request
Bread and Roses
As we go marching, marching, in the beauty of the day,
A million darkened kitchens, a thousand mill lofts gray,
Are touched with all the radiance that a sudden sun discloses,
For the people hear us singing: Bread and Roses! Bread and Roses!

As we go marching, marching, we battle too for men,
For they are women's children, and we mother them again.
Our lives shall not be sweated from birth until life closes;
Hearts starve as well as bodies; give us bread, but give us roses.

As we go marching, marching, we bring the greater days,
The rising of the women means the rising of the race.
With art and love and beauty our soaring spirits always knew.
Yes, it is bread we fight for, but we fight for roses too.

[Shortened for today, with apologies (and thanks) to James Oppenheim, who wrote this originally in honour of 10,000 women and children who marched against brutal working conditions, during an historic strike by textile workers in Massachusetts in 1912]
Yoland Wadsworth read – at Caty's request
[Shortened to the purple paras – read the full version in a month]
From – Marge Piercy (1980) The Moon is Always Female,
(1986 edition) Alfred A Knopf, New York
"For strong women"
A strong woman is a woman who is straining.
A strong woman is a woman standing
on tiptoe and lifting a barbell
while trying to sing Boris Godunov [or in Caty's case, calloo callay!]
A strong woman is a woman at work
cleaning out the cesspool of the ages,
and while she shovels, she talks about
how she doesn't mind crying, it opens
the ducts of the eyes, and throwing up
develops the stomach muscles, and
she goes on shovelling with tears
in her nose.
A strong woman is a woman in whose head
a voice is repeating, I told you so,
ugly, bad girl, bitch, nag, shrill, witch,
ballbuster, nobody will ever love you back,
why aren't you feminine, why aren't
you soft, why aren't you quiet, why
aren't you dead?
A strong woman is a woman determined
to do something others are determined
not be done. She is pushing up on the bottom
of a lead coffin lid. She is trying to raise
a manhole cover with her head, she is trying
to butt her way through a steel wall.
Her head hurts. People waiting for the hole
to be made say, hurry, you're so strong.
A strong woman is a woman bleeding
inside. A strong woman is a woman making
herself strong every morning while her teeth
loosen and her back throbs. Every baby,
a tooth, midwives used to say, and now
every battle a scar. A strong woman
is a mass of scar tissue that aches
when it rains and wounds that bleed
when you bump them and memories that get up
in the night and pace in boots to and fro.
A strong woman is a woman who craves love
like oxygen or she turns blue choking.
A strong woman is a woman who loves
strongly and weeps strongly and is strongly
terrified and has strong needs. A strong woman is strong
in words, in action, in connection, in feeling;
she is not strong as a stone but as a wolf
suckling her young. Strength is not in her, but she
enacts it as the wind fills a sail.
What comforts her is others loving
her equally for the strength and for the weakness
from which it issues, lightning from a cloud.
Lightning stuns. In rain, the clouds disperse.
Only water of connection remains,
flowing through us. Strong is what we make
each other. Until we are all strong together,
a strong woman is a woman strongly afraid.
The scattering of Caty's ashes in her beloved Yarra River